Group Bookings
Our hostel capacity is 130, completed only since December 2019 is our brand new premium group area. Specifically designed for groups its fresh, modern and comfortable with a cultural feel. Book rooms or have exclusive use for your group, you choose. We cater for everyone - university groups, sports clubs, school groups or planning a family reunion our team at Rock Solid have you covered for your next gathering.
Main Complex; Groups can choose to book 4, 6, 8 or 10 bed dorms, private and ensuite rooms. We provide all bed linen including duvets and offer private group lounges with kitchenette (these are on a request only basis and must be pre-booked). We offer free unlimited WiFi, car parking, group catering for breakfast, lunch and dinner plus bike and luggage storage. Email [email protected]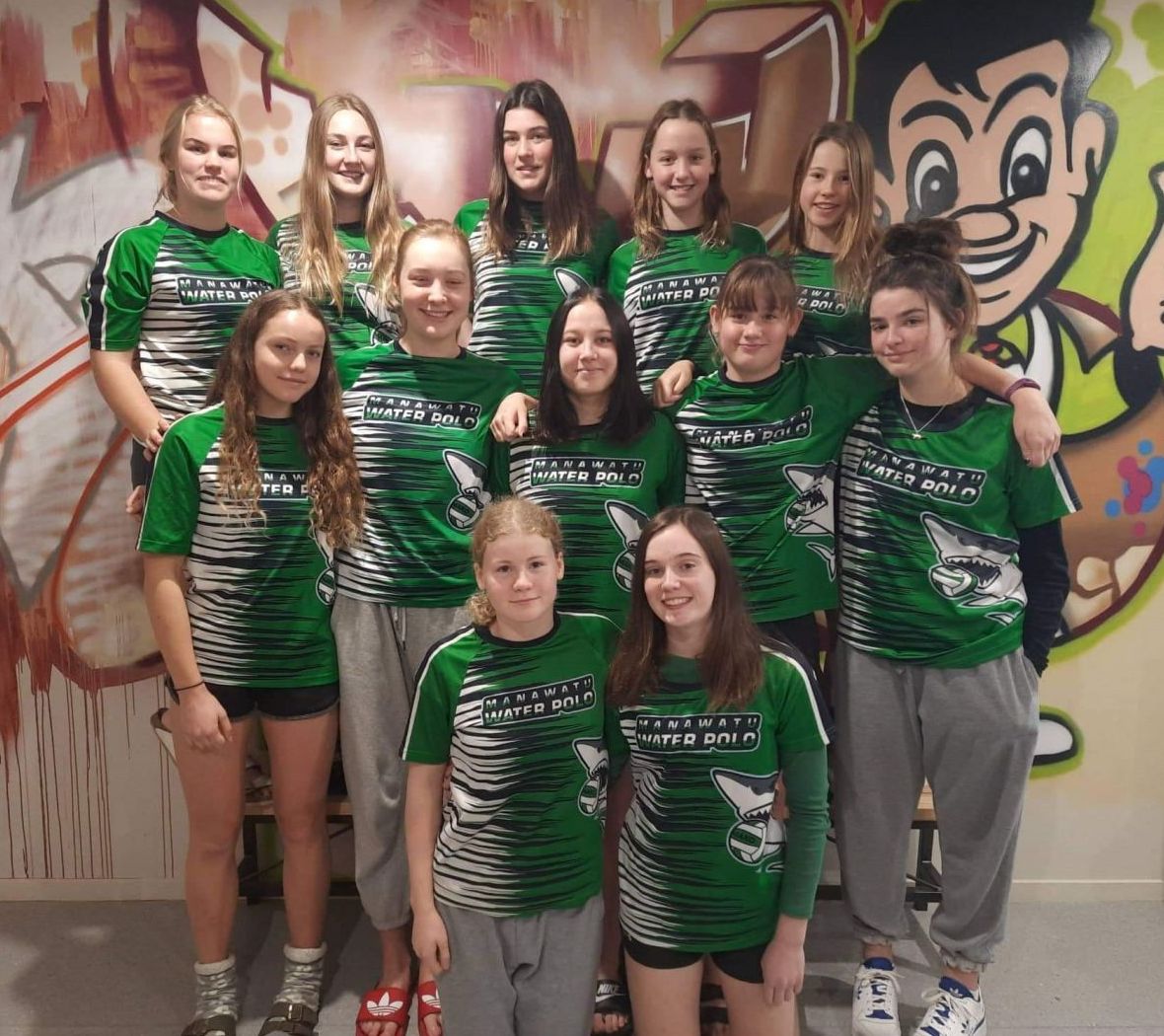 Group Accommodation; Groups can choose to book 4,6,10 bed dorms, private and ensuite rooms. Let us know the number of people, what type of rooms you are looking for, how many days you plan to stay and if you would like the space exclusive. We love our new area it boasts its own kitchen, lounge, security cameras, separate entrance, car parking and much more. Prices vary depending on group size, time of the year and demand.
Email [email protected]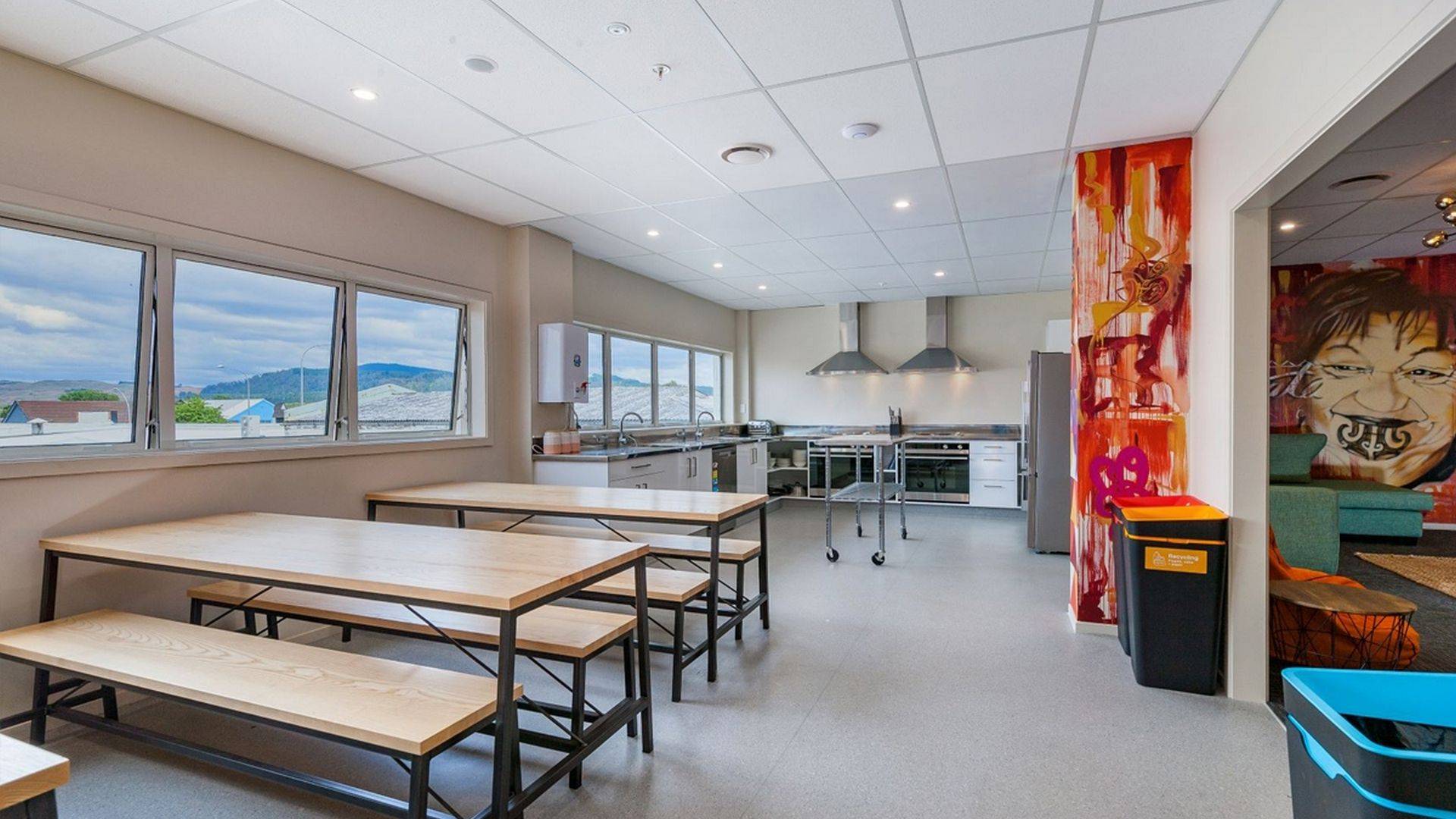 Terms and Conditions;
We require 50% of the total cost at time of booking and the outstanding balance 21 days before arrival. Cancellations made 30 days prior to arrival will be refunded 100%. Cancellations made between 30 and 21 days prior to arrival will be refunded 80% Please note the booking is not confirmed until we receive the deposit. Due to COVID our T&C's have changed request these by contacting our group co-ordinator.
Note: we are not a PARTY hostel and cannot cater to groups of this nature!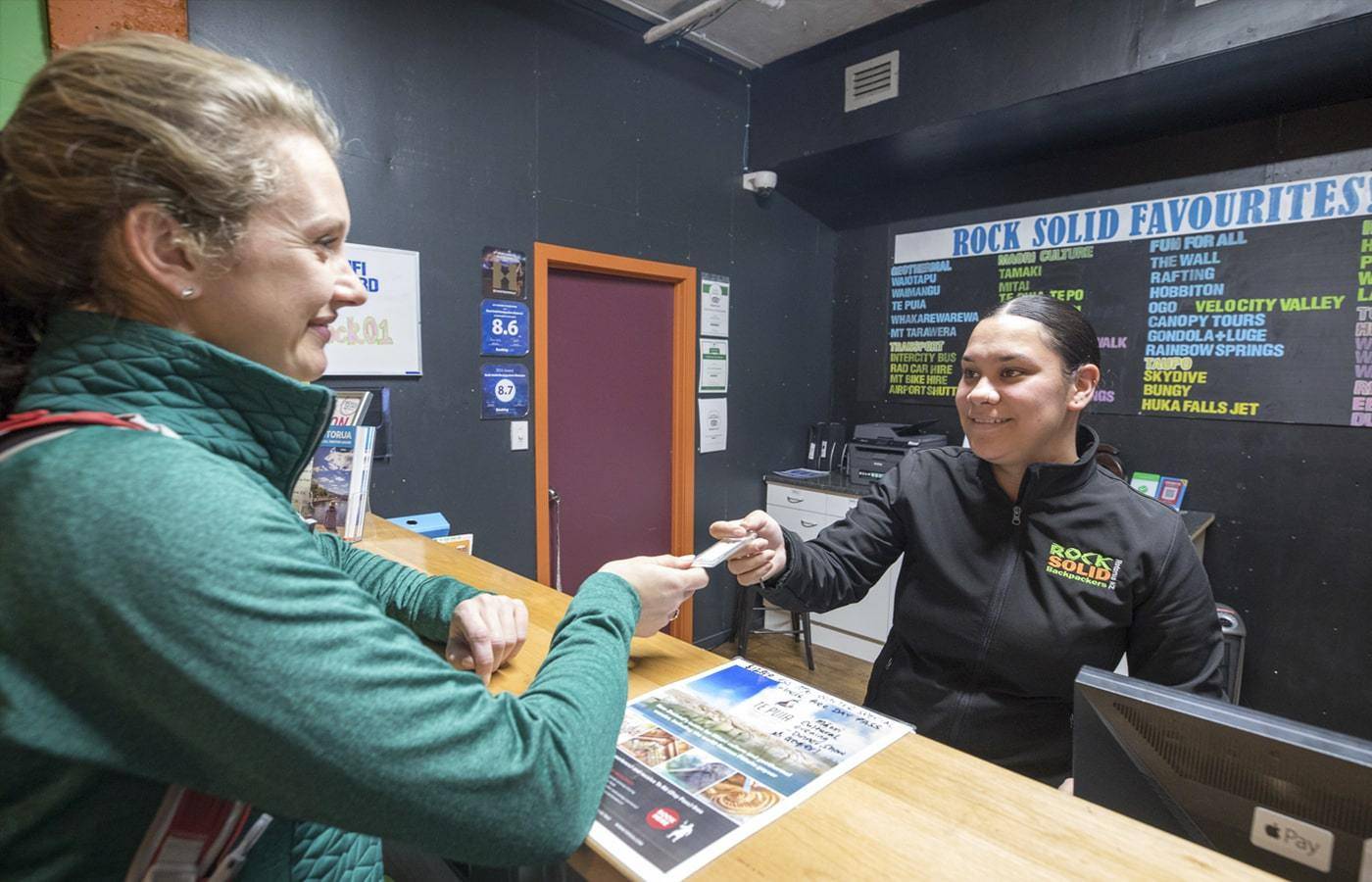 What our previous guests have said
Stayed for one night at the called "premium area" on Level 2 which has been recently renovated. The kitchen was awesome, toilets very clean. The room
Saulo
I recently stayed here for 5 days with my group of over 80 people. We were more than pleased with the facilities, service, location, and most of all price.
Hohepa Tamehana – April 2018
We enjoyed our stay. Rock solid is central. Went to the Thursday night food market 1min walk. Rock climbing wall was a added bonus for the children, they have
Lena
READ MORE REVIEWS